Welcome to the Flanagan Wiki, reader!
Please note that many pages contain spoilers if you have not yet read all the books.
Featured Article for August
Tug is Will Treaty's faithful and intelligent Ranger horse. Read More. . .
News
Latest news from the world of John Flanagan
Featured Media
Ranger's Apprentice Fanon Wiki
Like Fanon? Fancy reading some Ranger's Apprentice fanfics? Come over to the Ranger's Apprentice Fanon Wiki.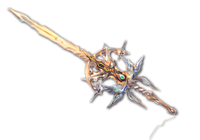 Fantasy Literature
Go to these sites for info or for help with your own wiki!
A Court of Thorns and Roses • A Song of Ice and Fire • Beyonders • The Black Company • The Brotherband Chronicles - Ranger's Apprentice - Royal Ranger • Coraline • The Dark Tower • Deltora Quest • The Demon Cycle • Discworld • The Dragonriders of Pern • The Dresden Files • The Edge Chronicles • Fablehaven • The First Law • Grishaverse • His Dark Materials • Inheritance Cycle • The Kingkiller Chronicle • The Land of Stories • The Magicians • Malazan Book of the Fallen • Mistborn • The Nevernight Chronicle • Shades of Magic • Shannara • The Spiderwick Chronicles • The Stormlight Archive • Sword of Truth • Throne of Glass • Wheel of Time
Want your community included? See how!

Polls
It's been years... Let's show them how much we want the Ranger's Apprentice Movie!
What has been your favorite book in the Early Years series so far?
What has been your favorite book in the Ranger's Apprentice series so far?